For this year's Gaussfest I decided to make a dub siren and connect it to Odin.
A dub siren is basically a very simple analog synth used to make sound effects for dub reggae. The original ones were a simple circuit with two 555 timers, but there are all sorts of variations on the theme. I was especially impressed by the Rigsmith GS1, which seems to contain some sort of toy sound effect IC.
I'm sure I had something similar mounted on the handlebars of my Raleigh Chopper in the 80s. How hard could it be to build one?
After some Googling and searching eBay, I found a surplus dealer selling some promising looking chips: the HK620 and HK623.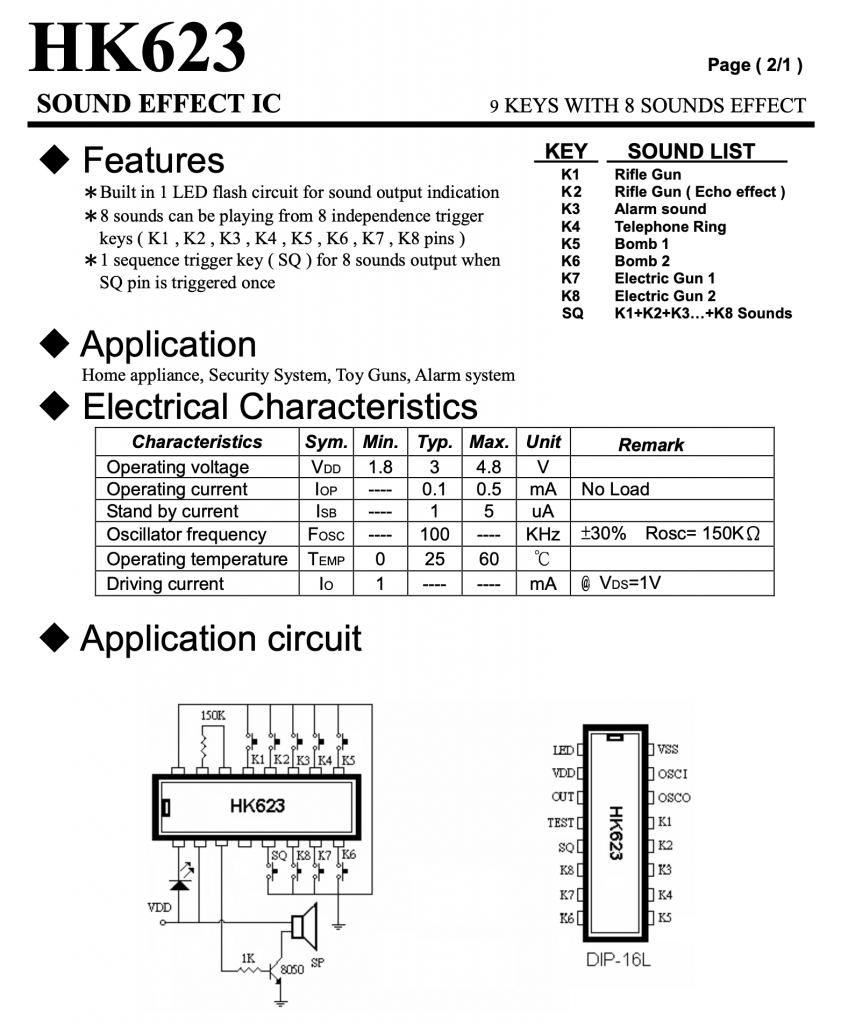 To make my dub siren I copied the data sheet application circuits almost exactly. The only change I made was to replace the timing resistor ("Rosc" in the datasheet) with a 1M pot in series with a 47k fixed resistor. I also added a 3.3 volt regulator so it could run off the standard 9V guitar pedal supply.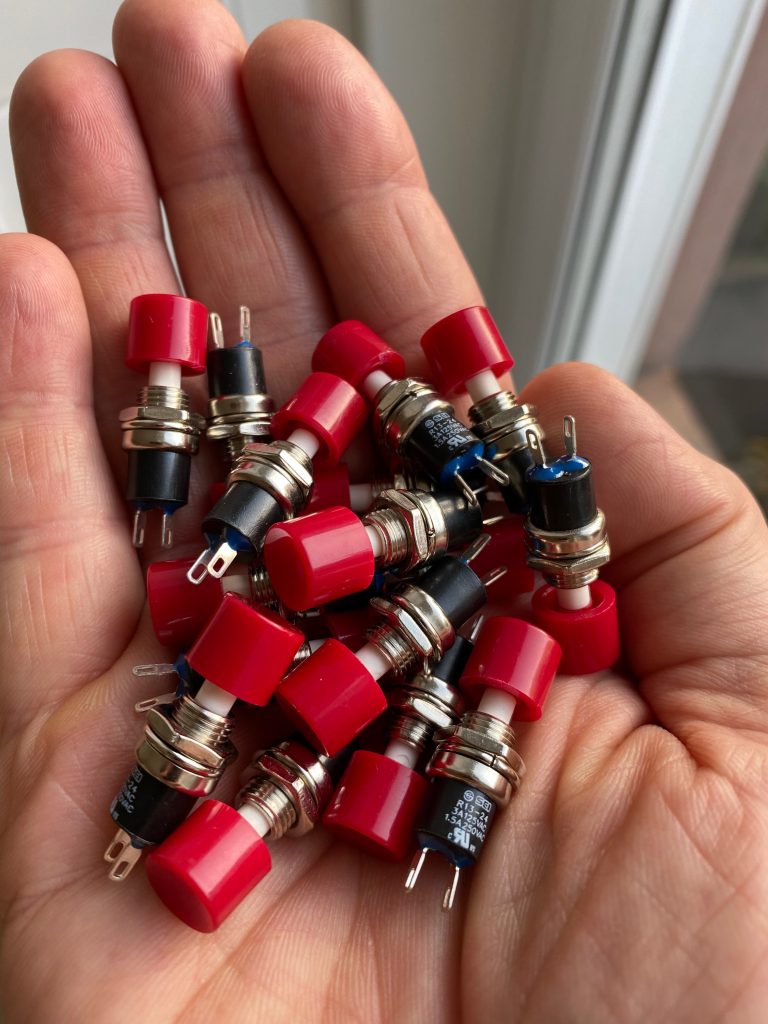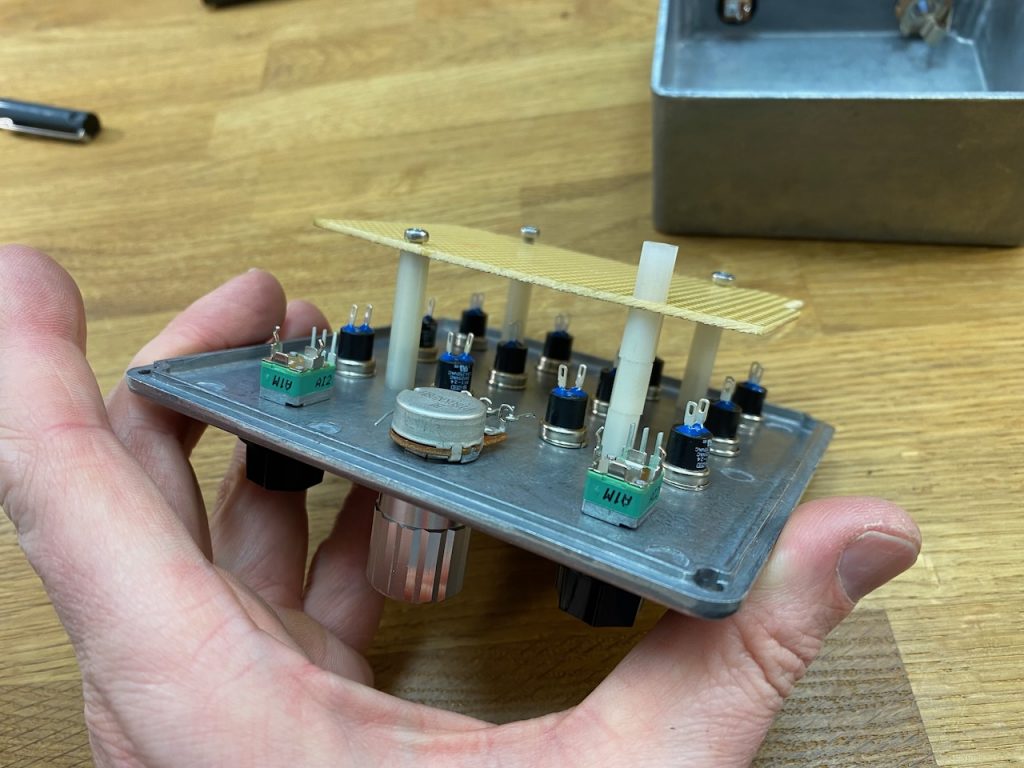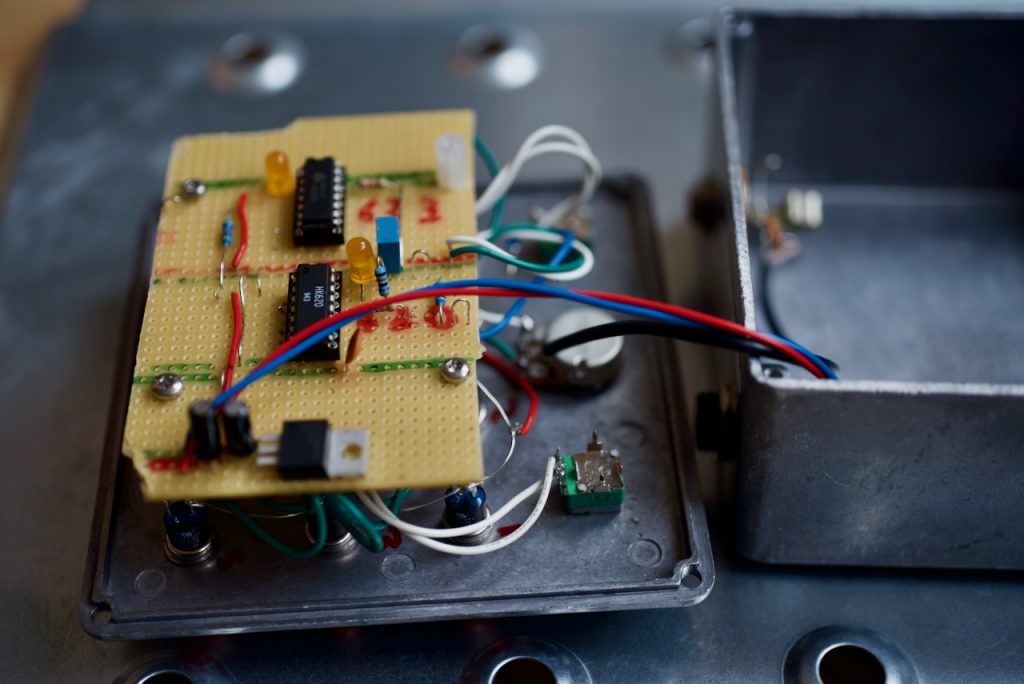 It sounds identical to the Rigsmith! Have they been shopping at Budgetronics too?